close
arrow_back_ios
arrow_forward_ios
close
Submit your email to download
close
Search game titles, platform, tags and/or text.
close
Enter the page you want to go.
The best 10 side-scroller games for Android
---
Hello and welcome to our website! Here at lustgames we host almost 5000 adult porn games of all kinds, all are available for download for free at full speed and without waiting. In this page you will find the top 10 best side-scroller games for Android. We know how hard it is to find side-scroller games for Android, so we decided to make this list to help everyone that is a fan of playing side-scroller games on Android. We hope this list serves well, we have games for all other platforms also, just use the search button above, or simply browse our website, enjoy!
Framboise In Hell Castle Run
Framboise - sexy blonde silly that thanks to its stunning figure, large breasts and a cute face is able to get any men. Like all young girls, she loved to party, so frequented nightclubs. She was not interested in such a thing as love and pure feelings, because she wanted to be free, living in the pleasure and fucking with anyone. During her chaotic life she broke the hearts of many guys, and destroyed a lot of loving couples and families, about that was not sorry. Probably because of that her once and punished, because she in some way found herself completely naked in the castle teeming with zombies, ghosts and demons. Now, in this hell she would have to go all out to fight for his life, trying to get out.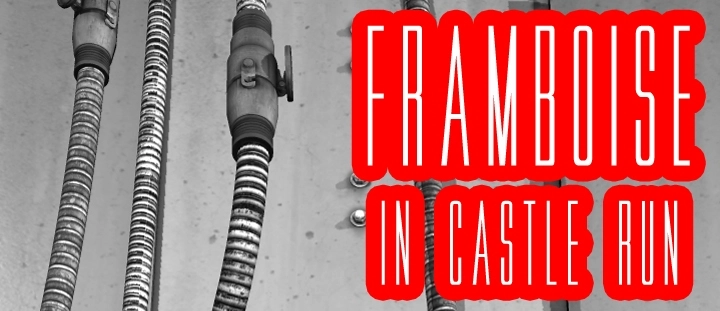 ---
Guilty Force: Wish of the Colony
In a corp-controlled cyberpunk future, there is one group of women, one name that the corps fear: GUILTY FORCEWith an international team of veterans and talented newcomers, this 2.5D sci-fi/cyberpunk platformer focuses on the side-scrolling platforming action, multiple approaches in gameplay with a branching optional visual novel storyline that is sure to entertain with lively, unique and diverse cast of characters.Guilty Force is a blend of both classic western and anime influences that bring a fresh look to a familiar genre, inspired by media both new and classic, such as Deus Ex, Mass Effect and more! With sexy women and men alike to approach, extensive weapon options and optional depth, Guilty Force can become your new guilty pleasure! Play Kira and find her missing teammates while investigating Corporation Z and their private colony.

---
Two Horns - Living In the Town With Ogres
The story is set in local city 'Oniga-town'There has been a legend that ogres live in this town since ancient times. You met a girl with two horns on her head there. She hands a mysterious 'Club' and asks her to use it to catch her sister.The biggest feature is 'Anyting Goes'!Prepare main scenarios and many different subquests. You can attack not only main characters but also NPCs walking in town. Run around naked, sneak into a women's bath and toilet, dress up the trapped girl. Discover the play style on your own.SPOILER: Gameplay video

---