close
arrow_back_ios
arrow_forward_ios
close
Submit your email to download
close
Search game titles, platform, tags and/or text.
close
Enter the page you want to go.
An Insufficient Girl Bullied and Fucked – Fuyua-chan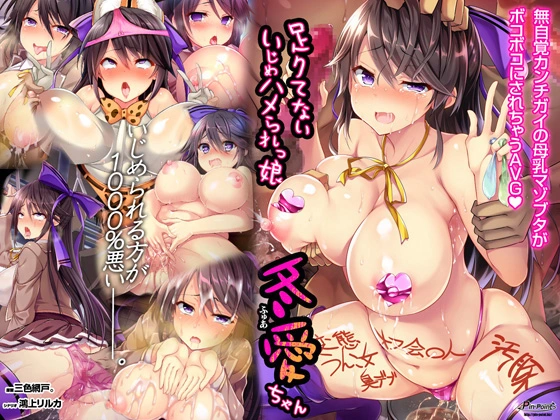 Overview
Udagawa Fyua does not only secrete witch's milk, her speech, behavior, intelligence, concern for others and grooming are all 'lacking.' This angered all her classmates, and they started bullying this ultimate pathetic girl. Molesters on her train commute never fail to find her, girls in the bathrooms throw water on her, and a deodorant awaits her on her desk. Guys lose control of themselves from Fyua's big tits and body odor, and subject her to extended bullying, with sexual assault over and over again......!!! However, she's a natural airhead, so she's taken over with masochistic kinky pleasures, basing it on the puzzling theory of 'I get bullied = I'm cute!'. Moreover, the bullying escalates day by day, when people realize Fyua has a body capable of lactation. And then Fyua gains a fair amount of fans after showing off her big tits on a live stream, which mistakenly encourages her to annoy her classmates to the limit......!? Masochist girl Fyua's curvy, kinky and obscene bully story is about to begin!!
Images
Downloads
Tags
You can click the tags to find games of the same category.