close
arrow_back_ios
arrow_forward_ios
close
Submit your email to download
close
Search game titles, platform, tags and/or text.
close
Enter the page you want to go.
Castle in The Clouds DX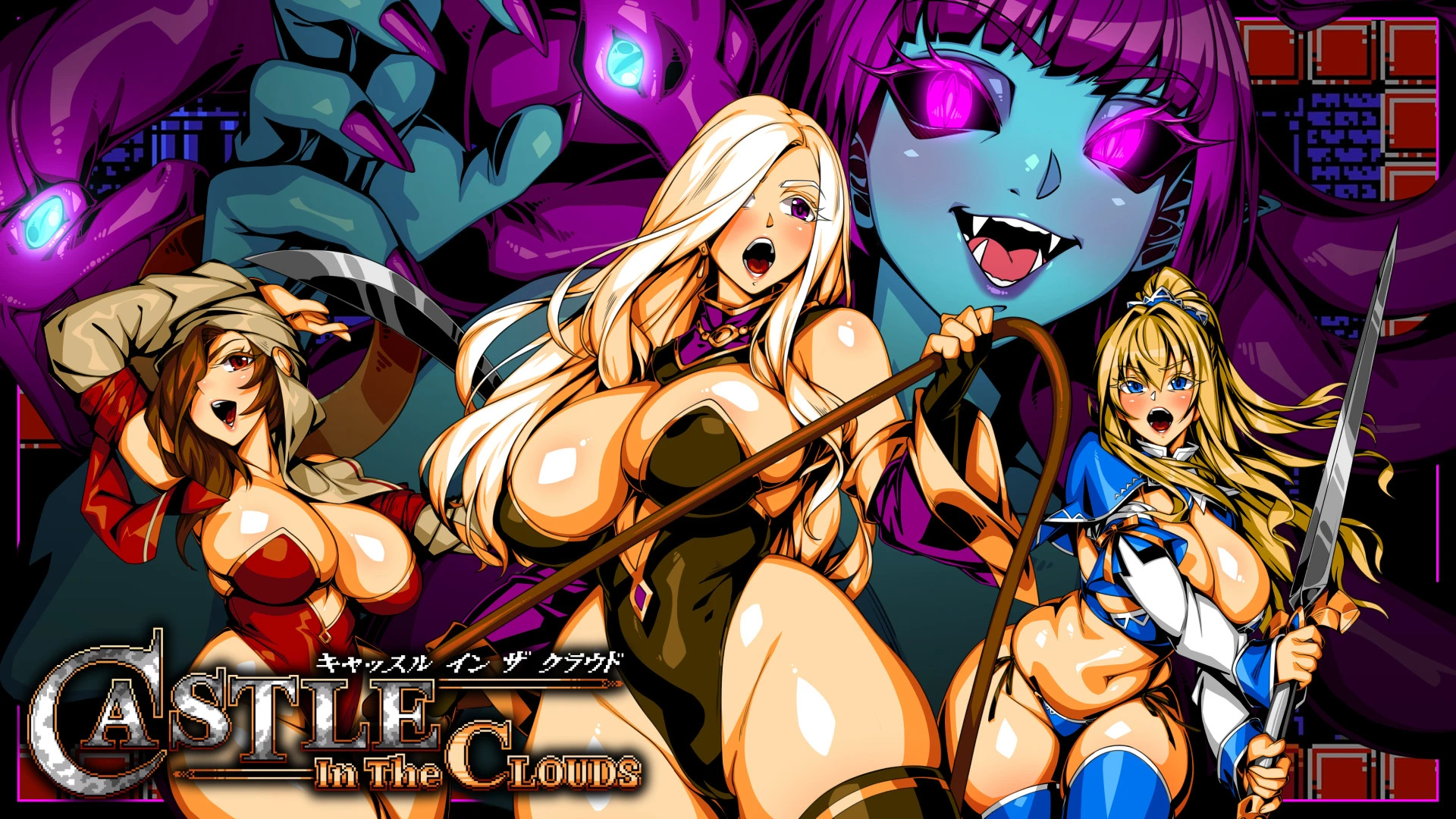 Overview
Pixel and Libraheart team up yet again in another retro styled lewd metroidvania! Help bounty hunter Lily through a large world while fending off a hordes of enemies and hope that her inner lust doesn't get the best of her. DX Version Features: Uncensored! Just like Midnight Castle this game is uncensored compared to the previous version. Not like Midnight Castle though, this game has animations like Tower and Sword! Since these scenes are animated it takes a bit of extra work to get these taken cared of, but the original creators understand how important that is for you guys. As usual the Critical Bliss version will be the best version! More H ANIMATED scenes! While we do like to focus more on gameplay then other publishers even we felt that the H content was rather lacking in the original Dlsite version. We most defiantly felt like there wasn't enough and requested for more to be added. Boss Rush We attracted a lot of speed runners with Midnight Castle and thought be cool to implement a Boss Rush mode for those that like that kind of thing. You can access it once you completed your first rotation More playable characters Castle has more cast members for you to play as. They also have their own hidden scenes as well in the game Original OST! As usual since working with Libraheart and Pixel, Critical Bliss Sound team has provided a new musical experience. Again we feel this is appropriate instead of just having generic royalty free music. The Japanese devs feel like we breathe new life into their creation so we continue to work with them This time for Castle in The Clouds we went for a more experimental take and decided to mix chiptune with real instruments to get an interesting sound for the game. You can listen to an example here. This is the theme song for Lily! So yeah... long story short we have been working with the dev on new features and more H scenes. we have big plans still in the future with these devs and its only thanks to you guys support them on steam. Now that they can feel confident about getting a good return expect bigger (and prettier) projects form them. This is just one step of many to that goal! Edit: Oh and this one will also have a SFW version! For the people that care about that.
Images
Direct Downloads
Downloads
Tags
You can click the tags to find games of the same category.