close
arrow_back_ios
arrow_forward_ios
close
Submit your email to download
close
Search game titles, platform, tags and/or text.
close
Enter the page you want to go.
Elana Champion of Lust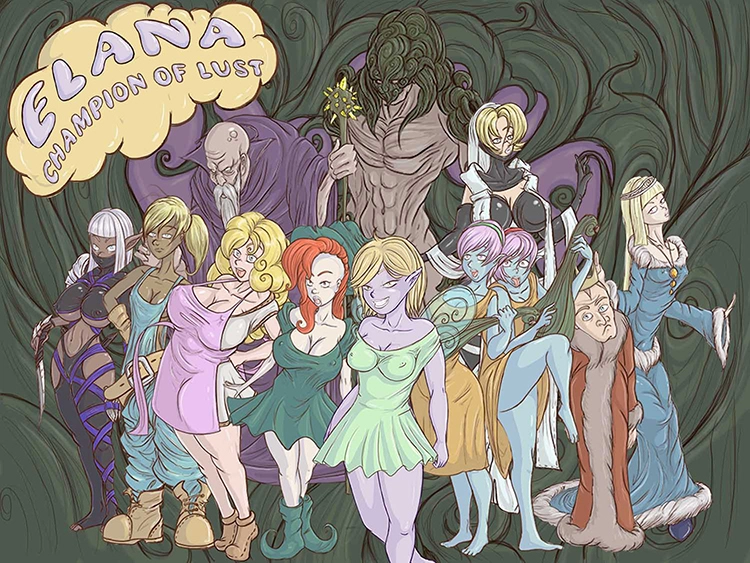 Overview
Elana Champion of Lust is a game where you will have to bring back the natural order to an island where the people have lost and forgotten all about lust and passions. You will control Elana, a fairy who has found the energy of lust and passion that was once removed from the people.. Game divided in 3 chapters where the player will control Elana, the champion of lust, helping her to fulfil her mission.
The game is made to be played in a Pc but, once in a wile, we publish an android version (with much low frequency than the Pc's ones). The next android version will be published when the chapter 2 reaches the Beta version. The game can be played in English or Spanish (Spanish only because it's written in that language, and due to the high amount of text that it contains plus the incoming events, the effort to translate it in other languages would be too big for the team). Thousands years ago, in a forgotten island, thanks to the dark arts and by a mad king's order, the lust and passion energies were removed from mankind.
The inhabitants of the island stop reproducing so magic powers had to be used once more to create a cloning system, preventing them to become extinct. Years past and the removed lust energy concentrated, becoming aware of itself and finally turning into a physical form. Once it was ready, it took a fairy as her champion that will accomplish the quest to return the lust where it should be, inside every inhabitant of the island.
Images
Downloads
Tags
You can click the tags to find games of the same category.