close
arrow_back_ios
arrow_forward_ios
close
Submit your email to download
close
Search game titles, platform, tags and/or text.
close
Enter the page you want to go.
Future Fantasy Harem - Part 1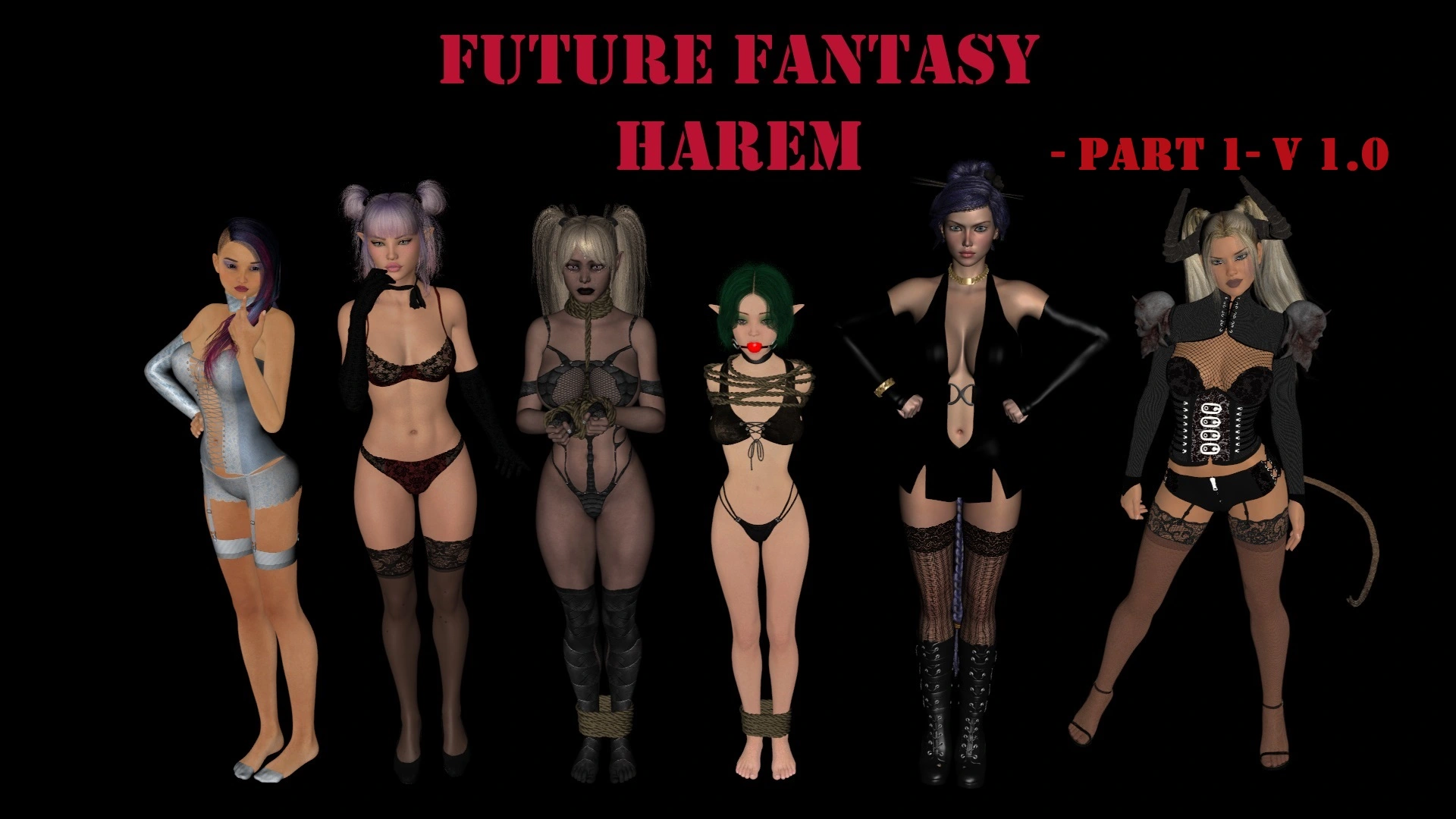 Overview
In a future, post-apocalyptic world in which everything is possible, create your own harem with humans, elves, demons and other races, get to know Interzone and the Clans that rule it, navigate a realm full of mysteries and intrigue as you pursue your own goals, produce porn and complete a main mission and several side-quests any way you see fit. Will you pursue true love and be a selfless hero, or focus instead on profit and selfish goals? The choice is yours. *** The overall story will continue in the next part. In Part 1, your mission is to complete a story arc for each girl in the harem (Fern, Shandar, and Sapphire) *** In a post-apocalyptic future, various races inhabit the Earth (Elves, Demons, Orcs and others), or rather, they inhabit the Mainland, the only landmass to survive a series of cataclysmic events. Other survivors found shelter on smaller island, including the scientists who created the artificial island of Myrrial and the spires of gleaming Technotlan, their only city, before genetically engineering a new, long-living human race; The Civilized. You will play the part of Rigger, a Civilized heading to the Mainland as official envoy of Technotlan and ready to start a new life (you can keep the name 'Rigger' or choose a new one). You were tasked with representing your people, but also creating your own harem and producing porn for your fellow Civilized.... but as soon as the game begins, members of Technotlan's council will also charge you with another far more dangerous mission.
Images
Direct Downloads
Downloads
Tags
You can click the tags to find games of the same category.