close
arrow_back_ios
arrow_forward_ios
close
Submit your email to download
close
Search game titles, platform, tags and/or text.
close
Enter the page you want to go.
Life at University [v0.8]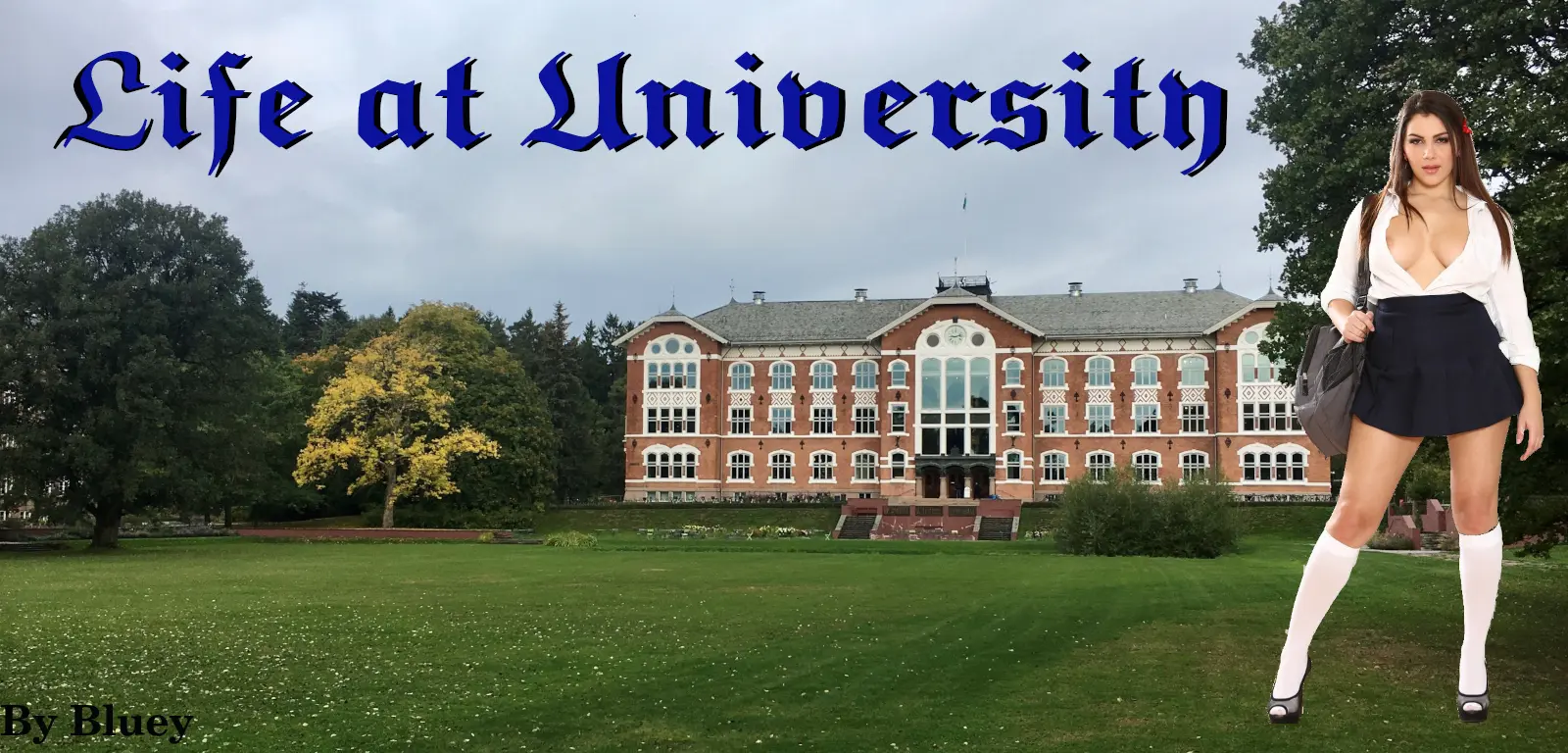 Overview
You are the character of a 18 year old girl, that have just moved to the Trulago City to start at your first year at the university. You have grown up at a farm in the sleepy village Alambra, a 3 hour ride north of Trulago. You have never been away from home and are very exited to finally move to the big city and live on your own.
Being forced to work at the farm with dirty work and animals has made you sick and tired of it. The only persons you have been in touch with is your parents, a couple of friends and some stupid farm boys in the neighbourhood. You just can't wait to get away from this boring place where you grew up. When your father came with the news and told you that you were allowed to move away and attend the university, it was the happiest day of your life (so far).
You was out in the field feeding the pigs when he brought you the news. Your biggest dream is to become a model and a movie star. Even if you have a decent look you always dream on fixing your body and transform into a glamorous star. Your parents in opposite, wish for you to get a university education and become a lawyer, and that's why you are here.
They also pay a lot of money for it, and will not tolerate that you fail. Can you maybe do both? Transform into a star and fulfill your education?​
Images
Downloads
Tags
You can click the tags to find games of the same category.