close
arrow_back_ios
arrow_forward_ios
close
Submit your email to download
close
Search game titles, platform, tags and/or text.
close
Enter the page you want to go.
Mercanoid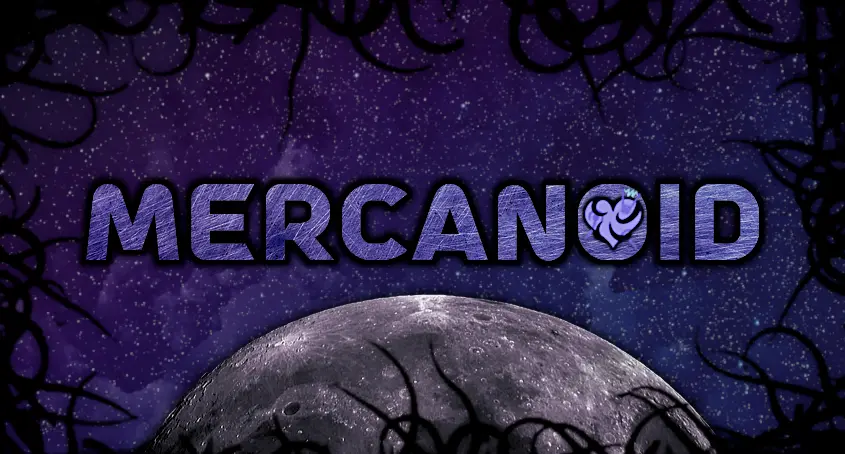 Overview
Breach the facility. Get to Engineering. Launch the Sled... and try not to get bred! ♥ MERCANOID is a lewd science-fantasy Text RPG about a cynical Android girl fighting through an overrun facility that manufactures canned tentacle Monsters. A thinking machine denied both proper maintenance and her rights as a sentient woman by her cruel owner, M10 'Mio' swiftly finds that this mission to the moon Vi-16 isn't going to go as smoothly as briefed.
But opportunity lies in the strangest - and slimiest - of places, and perhaps she can walk away from this hedonistic hell with new friends and a new life... If she can dodge the hive's horny hordes, that is! More info: A 6-8 hour adult Text RPG (Will vary with your reading speed!), MERCANOID is built upon a reusable framework that I'll be using for future titles too.
That means if you want to get an idea of what one of my games is like, this is the place to start. A labour of love, it is my sincere hope that you enjoy it. Free to play right here online and free to download (or pay what you want! ♥) - just extract the zip as-is and open the HTML! A third-person narrative game with a female protagonist, MERCANOID contains an abundance of smut alongside an engaging story with an RPG framework designed to keep you engaged in more than just the porn. -Tentacles galore! Monsters of all kinds lurk in the infested facility.
Expect bombastic sex and a wide variety of kinky content, including tentacles (duh!), restraint, breeding play, lewd dialogue, light transformation, poison/drug play, oviposition, soft (safe!) vore, mind/body control/corruption, size difference, group sex and a variety of slimy, slippery partners seeking hot Android girls in their area. -Spicier kinks not your thing? Filter harder kinks (consent-play, mind control/corruption and soft vore) to either Allow, Disable or Warn (preceding an affected scene with a more tasteful description to allow you to decide!).
Filter masculine, feminine and monstrous partners, too! -An extensive RPG framework, featuring Attributes, Skills to inform your interactions with the world of the facility, and Perks to empower Mio your way. -A combat system designed around momentum and unhoardable resources. Weapons designed around horizontal and diagonal progression: no two guns alike! Status effects, weapon modifiers, elements, sub-equipment and more! Use every resource instead of spamming 'Attack'! -A bunch of colourful characters to rescue from the hive's clutches and interact with.
Rewarding sidequests await those willing to explore! -Accessibility options such as text-resizing, content dividers and non-dialogue colour options! -A small peak at a big, wide world of adult weirdness! A codex full of lore! -Two endings to unlock! Plenty of bad ends to dodge (or not!~) -Don't lose to enjoy: winning fights unlocks scenes just as losing does, available for viewing at any time with the Fantasize function! -Settings to adjust encounter rates, exp/money rewards and more! Play it your way!
Images
Downloads
Tags
You can click the tags to find games of the same category.