close
arrow_back_ios
arrow_forward_ios
close
Submit your email to download
close
Search game titles, platform, tags and/or text.
close
Enter the page you want to go.
Nona will not be easily Swayed [v1.001]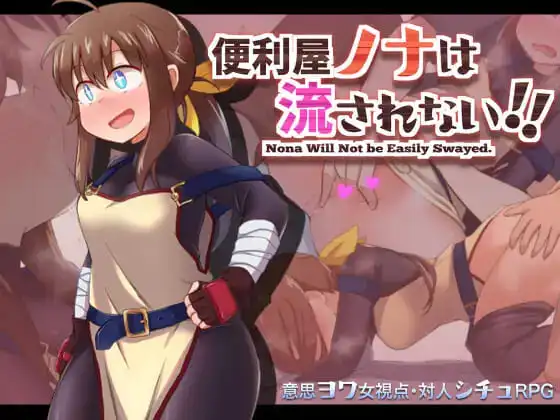 Overview
Nona, a care-free barely-virgin girl casually decides to become a freelancer. However, all the men around her are only interested in her slutty body. Nona tries not to get involved in any sexual activity, but... (that's the easiest way to progress) Contents 24 base CG (excluding pose art, non-H) Playtime: Approx.
4 hours Includes Reminiscence feature (unlocked after game completion) Virgin completion is possible (there are no bonuses other than a sense of accomplishment) Concept Contains soft masochist themes involving human men and the protagonist (for the most part), with escalating H. The protagonist slowly becomes subservient to her partner, and unable to deny her pleasure, however, she does no sexual provocation on her own. The protagonist's hidden masochism causes her to get wrapped up in sexual situations before she even realizes it.
Images
Downloads
Tags
You can click the tags to find games of the same category.