close
arrow_back_ios
arrow_forward_ios
close
Submit your email to download
close
Search game titles, platform, tags and/or text.
close
Enter the page you want to go.
Rance IX - The Helmanian Revolution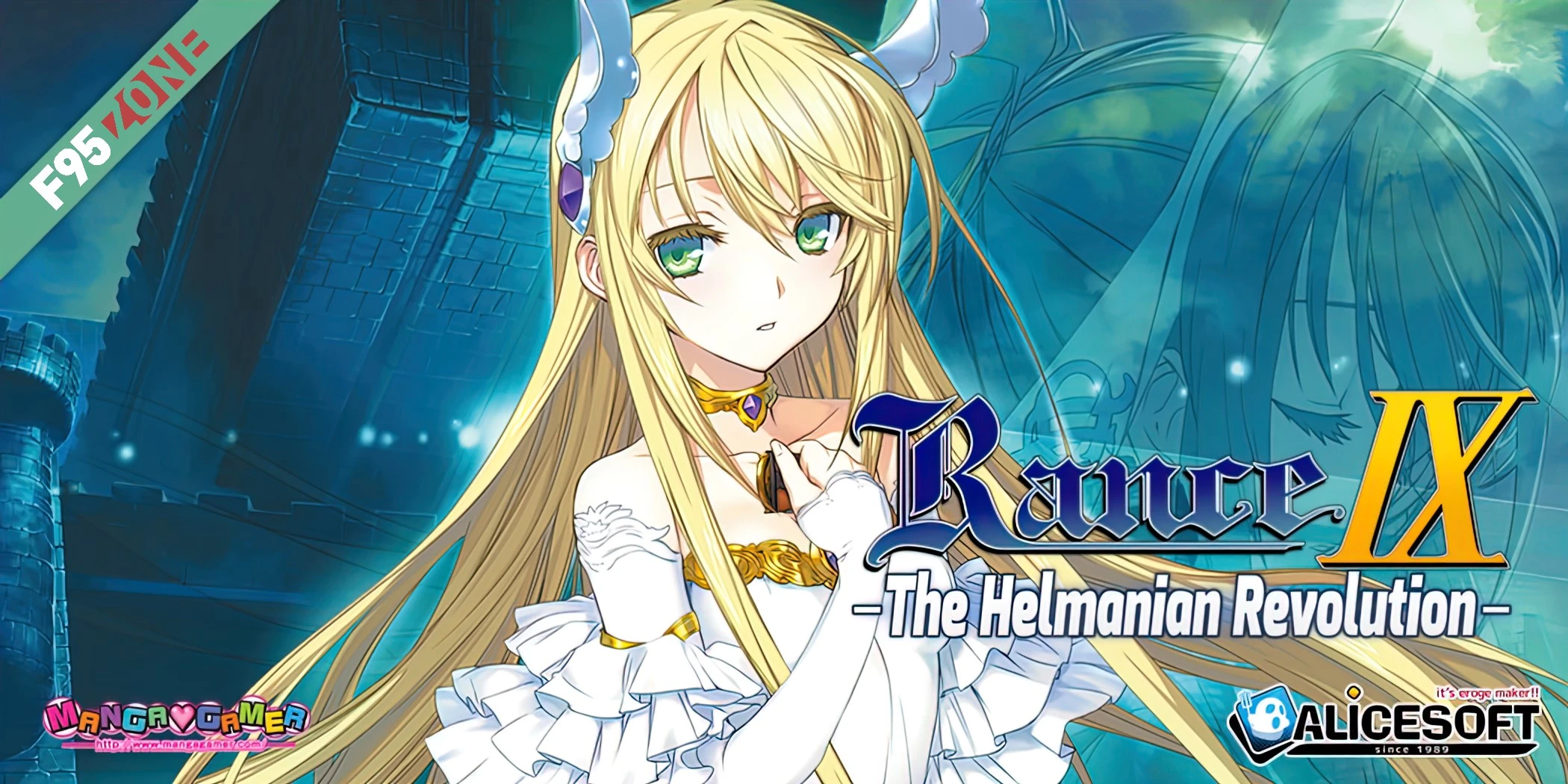 Overview
The oldest nation to still exist on the Continent is the militant Helmanian Empire. A country with a long history, and once the most powerful nation in the world, Helman has experienced years of decay under a corrupt regime. A civil war, an invasion by a neighboring power, or perhaps both could happen at any moment.
Amidst fears of such turmoil by no small portion of the population, a man who was once exiled from Helman rises to action. Years prior, Prince Patton Misnarge fought to prove his worth by invading another country, but failed and disappeared from the public eye. Swearing to take his country back, Patton trained and returned a strong and admirable man.
He sought to make use of the peerless champion he met on his journeys to fight to revolutionize Helman. Yes, the key to his plan was to get the assistance of the strongest and most brutal warrior, Rance. ~CHARACTERS~ Rance The protagonist of this series. Loves girls/sex. Follows his desires, no questions asked and no mercy offered. The Archfiend froze his longtime partner, Sill, in a block of ice, and he was planning to infiltrate Helman in search of treasure that could help, so when Patton asked for help with the revolution, he readily agreed.
He also demanded to be the leader, making himself captain of the Revolutionary Army. Of course, he plans to bang any hot girls he comes across, including Empress Sheila. Russian Cullet Rance's new servant. She and many other boys and girls were captured by slave traders and on the way to be sold off when they were rescued by Rance.
But when she saw Rance demand sex of the girls as a reward, she offered to take their place and do whatever he asked. She accepted Rance's command to serve him until the end of his current adventure, leaving her with the job of tending to his chores. Kanami Kentou The Queen of Leazas's personal ninja. Back when Rance was investigating an incident in Leazas, Queen (Princess at the time) Lia ordered her to stop him, marking their first meeting.
Lia later fell madly in love with Rance and often ordered Kanami to watch over him, typically from the attic of Rance's room. Petite and nimble, her ninja skills are adequate, but she personally wishes for a normal, happy life. Tilde Sharp A lieutenant in the Kingdom of Leazas's Royal Guard. Brimming with ambition, her goal is to be the world's strongest swordswoman.
She loves praise and flattery, and puts in a sincere effort to get some whenever possible. Still, she believes she must appear elegant at all times, so however strenuous the work, she pretends it was all simple in the end. She wants to establish connections with promising men, so Rance's exceptional talent has led her to sleep with him on occasion.
Her current objective is to climb the ranks and become captain of the Royal Guard. Shizuka Masou A mage from the Free City of Custom. A man named Ragarl killed her father and kidnapped her mother, and until a few years ago, her life was dedicated to revenge. After Ragarl's death, his daughter and Shizuka's half-sister, Nagi su Ragarl, swore her own vengeance against Shizuka.
Unwilling to kill her sister, she currently lives a life of constant travel to avoid Nagi's attacks. She claims to despise Rance, but ends up working with him frequently. Senhime A mercenary from the island nation of Nippon, which is to the Continent's east. Her real name is Sen Tokugawa. Born in a nation rife with civil war, she's oddly fond of battle, and particularly loves fights that end in the virtual destruction of her side.
Her clan was destroyed by youkai tanuki and she was thrown in a dungeon where Rance saved her. When peace came to Nippon, she left in search of battle elsewhere. Pigu Greciam A mysterious girl who's a part of Helman's 1st Army. Nobody really knows what's going on in her head. She inexplicably has the power to split into smaller versions of herself. Miracle Tor A dark mage with talent that could go down in history. She spent much of her life training away from the public eye and doesn't have much fame, but her skill is unmistakable.
An acquaintance of Patton, she came to help the Revolutionary Army. She proclaims that she will one day take over the world and has no reservations about telling this to the revolutionaries.
Images
Downloads
Tags
You can click the tags to find games of the same category.