close
arrow_back_ios
arrow_forward_ios
close
Submit your email to download
close
Search game titles, platform, tags and/or text.
close
Enter the page you want to go.
RapeLay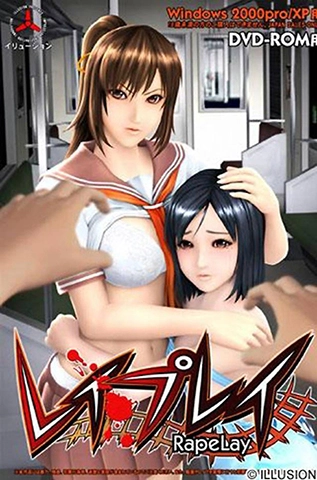 Overview
The player plays as Kimura Masaya, a chikan - a pervert - who frequently fondles women in crowded subway trains. One day, a high school girl named Kiryuu Aoi has Masaya arrested for molesting her. Freed after only a day by his influential father, Masaya plans to exact his revenge on the girl. Tailing her, he discovers that she lives with her sister and their widowed mother.
Putting plans into motion, his first victim is Manaka, Aoi's younger sister; he rapes her in a public bathroom. His next target is Yuuko, the mother of the two girls, whom he rapes in a secluded park. Aoi is Masaya's final target, the girl who had him turned in to the police. He forces her to go with him to a hotel - owned by his father - after coercing her with photos taken of her mother, then ties her up and rapes her.
After the player completes the initial storyline mode, the player gets to rape them in any situation of his choosing; this is the source of the enhanced replay value in RapeLay (and also the source of the pun in its name). This mode is called Training mode. In this training mode you can 'break' each of the three women in nine different ways.
Once they are fully broken, the girl will no longer resist your requests during training mode.
Images
Downloads
Tags
You can click the tags to find games of the same category.