close
arrow_back_ios
arrow_forward_ios
close
Submit your email to download
close
Search game titles, platform, tags and/or text.
close
Enter the page you want to go.
Senior Knight Mia and May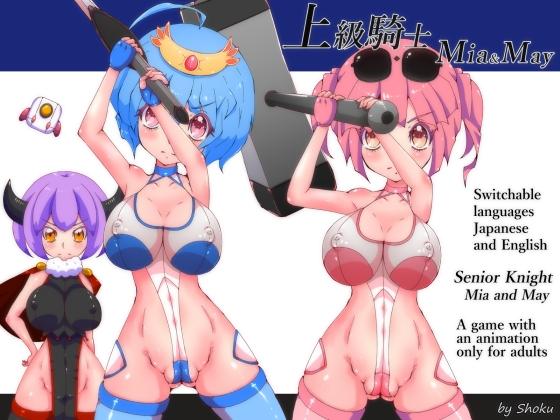 Overview
Mia and Mei are loyal knights who serve their country with honor and courage. But when a mysterious murder shakes the town, they are drawn into a dark and dangerous investigation. Along the way, they face sexual harassment and humiliation from their enemies. Will they be able to overcome their ordeal or succumb to their carnal desire? 9 kinds of cosplay and multiple costumes. Enemies will sexually harass and rape the girls. They will learn more and more sexy skills as their lewdness level rises. They can sexually harass their enemies during battle. They can summon lewd demons to sexually harass themselves during battle.
(Combat buffs are granted). When they drink collected cum during non-combat, their attack power will be increased. They have a higher fertilization rate when they consumed cum. Their lewdness increases each time they experience a lewd act (100 is the lewdness level). There is no game over. Even if they are completely wiped out, they can be immediately resurrected from the spot. 48 basic types of erotic animation, 4 basic types of erotic CG.
Images
Downloads
Tags
You can click the tags to find games of the same category.