close
arrow_back_ios
arrow_forward_ios
close
Submit your email to download
close
Search game titles, platform, tags and/or text.
close
Enter the page you want to go.
Sword and Collar of Slave Trader [v1.0.0]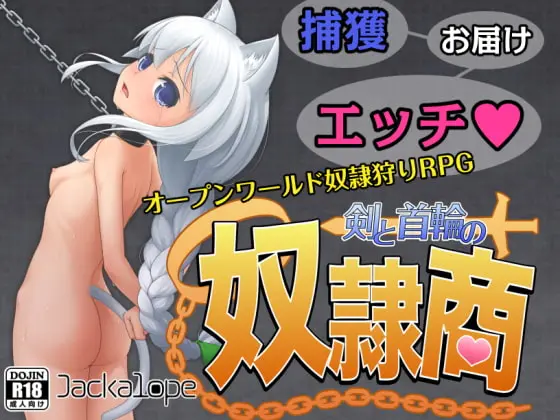 Overview
The hero who decided to turn into a slave dealer with an idea. With Yuma, a girl with cat ears that I bought as a starting point, as an assistant, I decided to travel around the kingdom to meet the requests of people seeking slaves . 'If you defeat the thieves and dangerous sub-humans yourself, you can get slaves without spending money!' However, the protagonists who stopped by Yuma's hometown while buying and selling slaves were involved in an unexpected conspiracy ・ Open world RPG.  While completing the sub-quest to deliver the hunted slave to the client who wants the slave, we will  proceed with the main quest that approaches the conspiracy that is secretly progressing in the kingdom. ・ In addition to slave procurement, there are also events and mini games that can be requested. -The battle is an orthodox front view with a symbol encounter system.  During the battle, a standing picture of the heroine is displayed (there is a difference in equipment type and damage).  The higher the level of the hero, the stronger the enemy. -There are 'excretion setting', 'cut-in setting' and 'onomatopoeia setting' as options.  'Excretion setting': You can select from 'None', 'Small only', and 'Large' according to the player's preference.  'Cut-in setting': You can select the presence or absence of the cross section displayed during the etch event.  'Onomatopoeia setting': You can select the display of onomatopoeia during the etch event. ・ More than 40 types of etch events.  More than 30 types such as 20 basic CG + cut-in CG.
Images
Downloads
Tags
You can click the tags to find games of the same category.