close
arrow_back_ios
arrow_forward_ios
close
Submit your email to download
close
Search game titles, platform, tags and/or text.
close
Enter the page you want to go.
The Poor Whore: A Fantasy Medieval Whore Simulator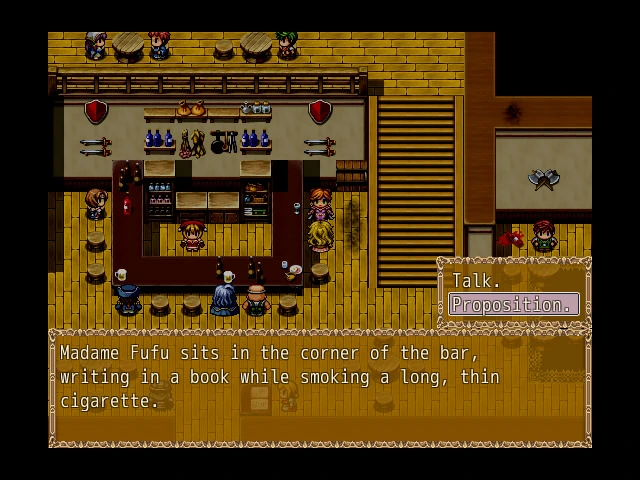 Overview
The game is a fantasy medieval whore simulator. The setup is you're a whore of nebulous origins, broke, with just the rags on your back to your name. You travel to the town of Ovavulvaville in the hopes of getting hired at the local brothel. Your goal in life: to become the most famous whore in the lands.
Once you start working at the brothel, you have 10 nights to prove yourself. At the end of the 10 nights, the game ends and you get your ending based on your reputation, or other choices. There are actually going to be 7 unique endings, with special relationships possible with some characters. Each night is 1 encounter of your choice, and there are a total of 20 encounters, so the game encourages replays.
There's not a lot of 'courting' or whatever that occurs in most dating sims. It's just sex scene after sex scene, basically.
Images
Downloads
Tags
You can click the tags to find games of the same category.