close
arrow_back_ios
arrow_forward_ios
close
Submit your email to download
close
Search game titles, platform, tags and/or text.
close
Enter the page you want to go.
The Shadows of Friendships [v0.2]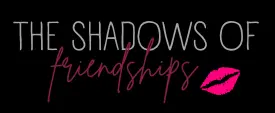 Overview
You put yourself in the shoes of a guy who works in a pub and has never been clear about his way of life. After a sentimental tragedy, he decides to start rebuilding himself. Among the shadows of his friendships, he will discover secrets and his true personality, in a world where the other characters also develop their attributes and compete with him. It is a realistic story, or at least one that can happen within the margins of reality and personal experiences.
Besides the typical components of an html game (attributes, images, videos) this first version is a 'preview' of the idea of the game: mechanisms where other characters can interact with other characters and compete with the original player. The goal is to be dynamic, not only in relationships, but in the game environment.
New characters can appear, new places can be created (including businesses), among other things. The game prioritizes programming and dynamism, so this first version represents the first advances, but there is still a lot of work to be done. Something that is already available, i.e, is: 1) Go to the gym that belongs to one of the antagonists (btw you can train in your home or park).
You pay for the session. 2) The antagonist, owner of the gym, receives your money. 3) With that money saved, he can go to the hairdresser's saloon (property of another character who receives that money) and develop his attributes. 4) By developing his attributes, he can be more successful in relating with the female characters, and become their partner or just fuck them and make them satisfied. All the mechanics are designed to make sense in this way.
Everything you do in the game will impact the development of the other characters. This will be very complex when including quests, but it will also make it a unique story every time you play it. Thread Updated: 2021-10-04 Release Date: 2021-09-30 Developer: VERSTA GAMES Discord - Patreon Censored: No Version: 0.2 OS: Windows, Linux, OSX Language: English Genre: Real Porn, Male Protagonist, Text Based, Anal Sex, Cheating, Corruption, NTR, Creampie, Drugs, Exhibitionism, Group Sex, Handjob, Humiliation, Prostitution, Teasing, Vaginal Sex, Dating Sim, Management, Simulator Installation: 1.
Extract and run the html file. Changelog: V0.1 - release 2021-09-30 V0.2 - release 2021-10-04 THE SHADOWS OF FRIENDSHIPS v0.2​ Hello again! and thank you for your feedback on the first version. In this post I tell you all the details of the 0.2 version, which I developed this weekend. Please keep in mind that it is only two weeks old, and there are still some things to be improved PLEASE READ:This version 0.2 continues to develop the basics of autonomous characters - there are 10 new sex scenes, but the major development was in being able to have characters that grow on their own.
This is necessary so that in the final versions, the player can choose different types of stories (business oriented, travel to another city, vacations with friends, ntr, domination, revenge, etc - many possibilities) and allow the game to continue to generate content on its own. Click to expand... - Unlocked houses: now you can visit Martina, Dafne or Mayra (5 new sex scenes). I decided to complete the houses, but the visitor system is still in alpha version.
You can relate and have sex with each one of them, but I have many ideas for that system. Soon - Interaction system: Now you can meet the other characters and interact with them at any time. The interaction system is quite complex and already has options to manipulate the other characters. See the screenshots: View attachment 1435867 View attachment 1435871 It consist of six modules: - Place: Depending on the place, there will be different actions - for now they are few, but enough to let you know what is possible to do.
Each update will focus on developing activities in specific places, e.g.: in beach, Camping (it would be a system similar to that of parties, which you will see later). - Gifts: The gifts have already been incorporated, in order to increase the ratio faster. You buy them in the mall, and give them to your target. - Talk: Section to increase relationship or desire.
I haven't added conversations yet, but soon it will have a variety of custom conversations for each character, with new scenes and obviously the possibility to fuck in that place. - Ask questions: Do you want to know something about a character? - just ask him/her! They won't answer everything, some question will depend on your relationship with them. View attachment 1435884 - Manipulation: If you have a good relationship, a lot of charisma and a lot of intelligence, you will be able to make them lose relationship with the other characters. This is still not very useful, since another key part is still to be programmed: that the characters can become enemies with each other or end their relationships. On the other hand, you will also be able to directly manipulate a character.
Make it lose attributes or lust. I'm still not sure if it is well calibrated, maybe will need some corrections to make it easier or more durable. View attachment 1435896 -Gift system: Now both you and the other characters will be able to buy gifts to improve the relationship with women. These gifts require money, the same for you as for the NPCs.
If the NPCs reach a lot of money, they will be able to buy her luxurious gifts, which would exponentially increase his relationship with them. But it's hard to happen (yet) as you would need quite some time playing. View attachment 1435922 View attachment 1435924 -Money and grow system: When you come across, for example, Jason in the library, it means that he went to talk to some other character there, or that he went to increase his intelligence.
This will eventually make them better and in some cases make them earn more money in their jobs. Luca and Isaac, in particular, have a daily income that depends on their popularity. Since Luca has a gym and Isaac has a hair salon, the more popular they are, the more customers and daily money they will earn. EXAMPLE Day 2: Talking with Isaac View attachment 1435936 I developed a friendship with him, so he answered all of my questions.
He told me he didn't have a car yet, showed me the relationships, the amount of money he had ($3300), the amount of followers on Montegram, and his daily profit ($380). I let 30 days go by just pressing 'add 1 hour': View attachment 1435938 (ignore the 'NaN points', already fixed) He now has a SWF car (bmw), $31,000 and earns $2,000 per day.
And 4200 followers, when he started with 700 I let 20/30 days go by just pressing 'addhour'. This needs to be calibrated a lot, I still don't know if it is correct or not, for that I need your feedback. I also have to develop an expense system, in addition to the purchase of gifts and cars. One thing I could add to the house system is quality.
Bigger and nicer NPC house = more taxes - CAR SYSTEM: Now you and NPCs will be able to buy cars. Each car grants popularity. In the future the car will allow you to travel to nearby cities, but I think that's a long way off. NPCs will start by buying the cheapest car, and as the days go by, MAYBE (not always) they will buy a better car.
For that they will have to have money, obviously. View attachment 1435943 30 DAYS Isaac: Fiat 128 > Ford Focus (old) > Chevrolet Prisma > Toyota Corolla > BMW M5 Luca: Fiat 128 > Ford Focus > Chevrolet Prisma Jason: Fiat 128 > Ford Focus. Samuel did not buy a car. The limit (now) is to buy a Lamborghini for 55,000.
If they spend on cars, they won't have enough money to buy luxurious gifts for women. QUEST SYSTEM I added a quest for Isaac and quest for Vero. The quest with Vero allows a 'basic' tiktok module, which also brings more scenes. View attachment 1435947 But the important point of this update is not that, but the development of the system.
Now I can add Quest very easily, it takes less time since it is well modularized. Now the problem is to get the damn ideas! PARTY SYSTEM (IMPORTANT!) Now you can host parties in your home. This is in an ALPHA version, but it can be very good. I ask for patience if any bugs occur. You can invite ANYONE YOU WANT.
Any combination of characters is valid. At the party you can have sex with any female character, as long as some factors are met: drinking alcohol, no partner, necessary attributes, the right attributes, and the right combination of characters. I have been doing some tests with the 'truth or dare' game or the bottle game.
They are not finished yet, and I apologize for that, but I need to get confirmation that there were no bugs so I can develop it further. The idea is that at the party you can make 4 or 5 different games with the characters you have invited. Also, you can interact with each of them if you click on their images.
In future versions it will be possible to have NTR scenes (if you allow it) between other characters. Parties end at 8 am or whenever you decide. There is still a lot of work to be done there, but I think it can be a very fun module, as if it were an additional mini-game. I have been doing some tests with the 'truth or dare' game or the bottle game.
They are not finished yet, and I apologize for that, but I need to get confirmation that there were no bugs so I can develop it further. IMPORTANT INFORMATION ABOUT NTR AND EVERYTHING ELSE NTR is not the point of the game! it's just the intro and just the nature of the game, having characters that develop their attributes and naturally seek SEX (otherwise what would be the fun of the game?) can and will happen.
For this, I will be developing the possibility of a parallel intro, the possibility of broke up couples, or disable NTR notifications. There is a lot of NTR because it is an early version of the game. Soon it will be up to the user to decide. My goal is that the game gives you the possibility to develop the kind of story you want: ntr, domination, travel with friends, parties, build your business, destroy enemies, etc.
For that I need to build the bases of independent characters. Remember that the game is only 2 weeks old! DEVELOPMENT TIMES I will try to update on weekends. During the weekdays I will try to patch but I work monday to friday between 8-10 hours in something very tiring (welcome to latinamerica). I will also have to take a short break to write documentation, correct code and keep everything well structured.
If you like this idea and want a game that grows on its own, it must be well developed, otherwise it will be full of bugs over time. But I can dedicate 1 hour per day during the weekdays to that. NEW DESIGN AND NEXT STEPS The design looks like crap to me. But I'm not good at that and I don't have enough money to buy freelance work in dollars.
Eventually, if there are patreons (I still have to thank the two who joined, sorry - I spent the weekend programming this), I'll buy some snippets. I'd particularly like to buy car designs, clothes and a phone frame, so the player can customize all that. NEXT STEPS - PLEASE READ As I said, I am focusing on developing the structure of the game.
Maybe it still feels boring, things are kind of distributed or separated. It's still not a typical - college, work, housemates - game. But it could be. I need to finish these developments, and then with quests and other new things, the game will seem more complete and there will be a lot more content to see constantly.
Also, my idea for the game is to NOT BE DIFFICULT. It will be complex, it will have a lot of things, but I don't want it to be difficult to get to sex scenes or to be able to be with your favorite character. Thanks to those who are interested in the game. I wait for you in Discord if you want to talk or have any idea, and I accept all the critics that you have. PS: It is possible that there are some bugs.
Literally too much code in two weeks. View attachment 1435997 I did all the tests I could, but it's just me testing so it's difficult and eventually bugs 'that weren't there before' will appear (programmer's law of murphy) - in that case, please be patient, I'll patch it this week. In 1 or 2 days maximum. Developer Notes: The game is only two weeks old.
It is an ambitious project and at first it is possible that not everyone will like it. But I will work hard on it and I hope to form some small community. I am willing to listen to any criticism, good or bad, to improve the game. Thanks! DOWNLOAD All: MEGA - MEDIAFIRE -WORKUPLOAD class='bbImage ' style='' alt='1.png' title='1.png' /> class='bbImage ' style='' alt='2.png' title='2.png' /> class='bbImage ' style='' alt='3.png' title='3.png' /> class='bbImage ' style='' alt='4.png' title='4.png' /> class='bbImage ' style='' alt='5.png' title='5.png' />
Images
Downloads
Tags
You can click the tags to find games of the same category.